Was I a Gypsy in a past life? A return trip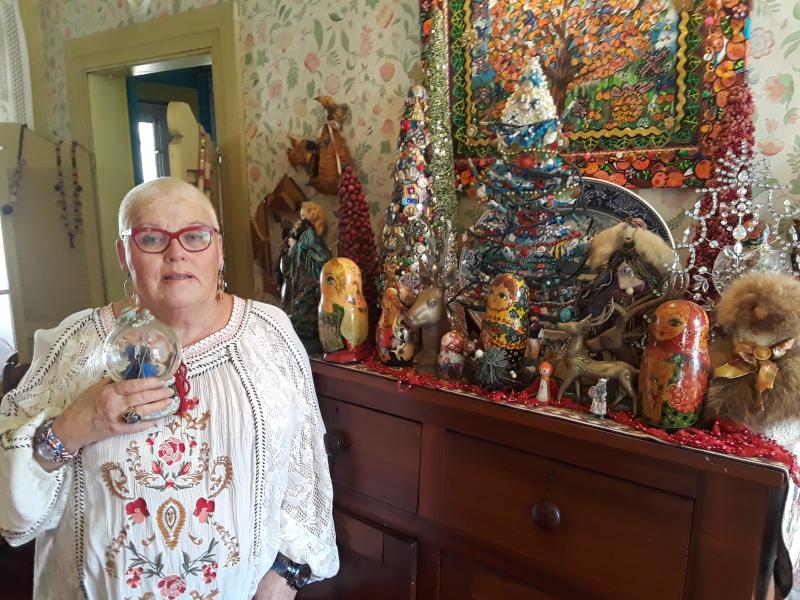 Already as a child, I was fascinated by Eastern Europe. I avoided what I was told was my heritage from the British Isles. I looked up Hungary and the Gypsies in the encyclopedia. I instinctively knew that I had lived there in another life.
An Ancestry.com survey confirmed that in this life, at least, I was not from Eastern Europe. His analysis changes often, which makes your head spin. They must continue to continuously test faster-evolving populations. At some point they said everyone had an Iberian in their line. But before I got my matador hat and cape, they said it was a mistake.
Now I'm from North West Europe and Scandinavian, which explains my fascination with Sami reindeer. They say a blond Gypsy looks like a high-performance canary, but I don't care. Yet my closet is full of folkloric peasant blouses, gypsy chains and Nordic sweaters.
Answering the call of my past life, I chose a Viking Riverboat cruise on the Danube in the spring of 2018. I had planned to dazzle everyone with my bohemian wardrobe. My suitcase at the Philadelphia airport was so heavy with gold necklaces that I had to open it in front of the whole queue and throw some of its contents into Jeff's more spartan one to meet the weight requirement . It didn't make sense to me, since they were both going on the same plane. I threw more jewelry on myself to lighten my Sephardic transport.
Once, going through the TSA inspection line, I set off all the alarms. I had to spread my arms out and be patted. Jeff explained, "That's what you get when you dress like a gypsy!"
Our first destination on this trip was Prague, the capital of the Czech Republic. The hotel was straight out of the movie "The Grand Budapest Hotel". From our window, I could see the golden bulbs of a nearby cathedral, and I knew I had finally come home. We enjoyed an evening of folk dancing, purple cabbage and Wiener schnitzel. The famous clock in Prague's main square was under repair at the time, but I could imagine a Punch and Judy type puppet show from long ago.
Through the Bohemian Alps we traveled to our riverboat location which was docked in Passau, Germany. The ship was a Scandinavian dream. A huge portrait of a Viking stood above the staircase leading to the dining room. I soon realized that the passengers form their own country and establish borders like small versions of today's world. Small groups traveling together seized tables near windows, achieving this by planting purses on cutlery and tilting chairs toward the table every night, but that was a minor complaint.
We love to travel, just the two of us, so we can meet new, fascinating people. My new best friend during the trip was a beautiful woman from South Korea, my rival for conversation-worthy outfits. On the night of the Vienna Opera, she wove cherry blossoms in her hair. What I remember most from Vienna are the horses with triangular red velvet caps over their ears and an Orthodox gentleman striding down the sidewalk wearing a giant sable hat.
On a memorable Saturday, we sailed down the Danube through the Wachovia Valley with ancient castles on both sides and visited an apricot orchard maintained by a monastery. Then, direction Bratislava, Slovakia. The very name sounds exotic. We visited a beautiful blue church; they seem to favor this color for their Moravian places of worship.
We had signed up for a visit to a local home. It turned out, to my surprise, to be the home of a bachelor who served us the Slovak version of our southern pretzel salad made by his mother.
Our boat passed through several locks on the way to Hungary. This is a fascinating mechanical process of lowering the boat as it travels down the river. Viking planned our arrival in Budapest at night, and now I know why. It's spectacular! A diamond-encrusted Parisian soiree in Hungary's capital that rivaled the City of Light. Even I ran from bridge to bridge in amazement.
We docked near the famous Chain Bridge, still standing after WWII. Finally, I'm in the city of my old life as a Gypsy! I planned paprika-colored outfits. The Hungarian people were warm and friendly towards us foreigners, as I have seen they are now towards the refugees from Ukraine. I visited the giant market and acquired some gypsy treasures. Even their coinage is exotic, featuring a bearded man wearing an Astrakhan hat resembling a benevolent Vlad the Impaler.
We sat in a square outside a McDonald's feeding fried pigeons to smiling Hungarians who couldn't understand my English, but we laughed and nodded in friendly understanding. Later we walked the wide avenue to a local cafe with large, colorful round lanterns and sampled goulash. A friendly mocha pigeon had flown down the street hoping for more fries. I named him Brownie and kept one of his feathers as a souvenir.
The friendly owner of the cafe gave us a return voucher. I didn't have the heart to tell him that I was leaving his beautiful city the next day. I hope Brownie is still flying down the avenue looking for tourist treats. If only all of us in this world could be like the friendly people sharing the simple fanfare of the pigeons in the town square. It was so nice to be back at my old home!