Toastmasters invite everyone to "celebrate your voice"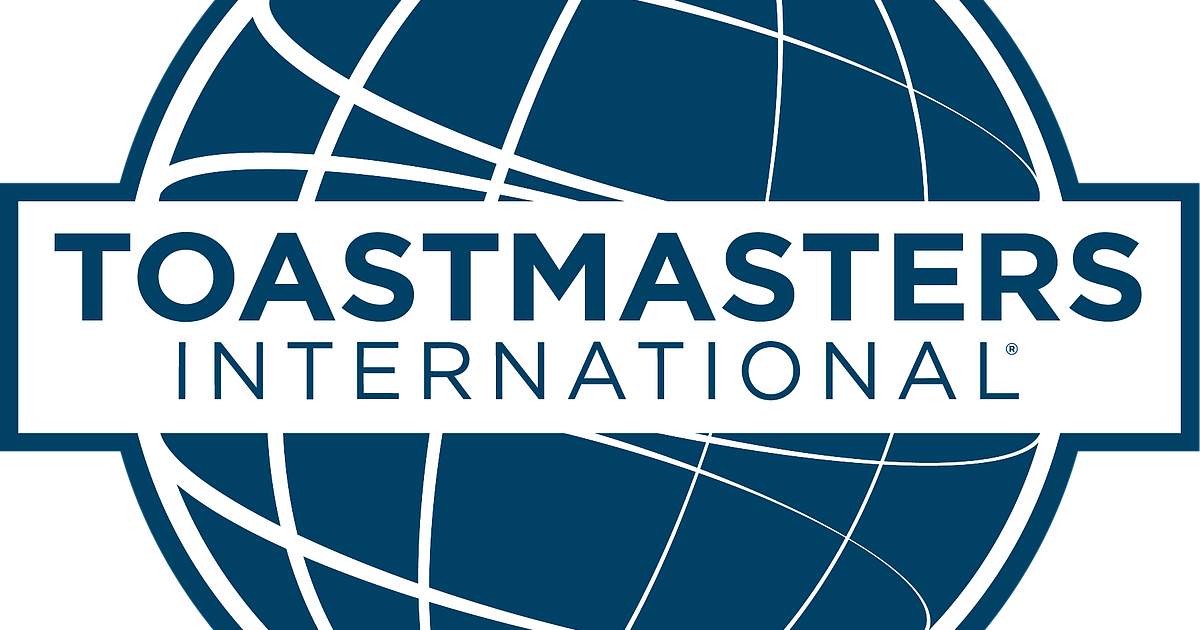 Studies conducted to determine what people fear most have found that a striking percentage of people fear public speaking more than death!
Fortunately, most respondents ranked fear of death higher than public speaking, but the point has come up through the studies. The fear of public speaking, or glossophobia, looms large in most of us at some point in our lives. However, most of us will, if we haven't already, need to speak in front of a group of people.
Although it may seem terrifying the first time, speaking to a group of people becomes easier the more you speak in front of an audience. As the saying goes, "Practice makes perfect."
Let me suggest a way for you to face your fear of public speaking and at the same time not only overcome it, but ultimately become a successful public speaker. There is a group in Sandpoint that serves Bonner and Boundary counties that teaches public speaking and leadership skills. This group is the Lake Pend Oreille Toastmasters. Some of the Lake Pend Oreille Toastmasters are professionals who want to improve their public speaking and leadership skills. Others just want to challenge themselves to be better speakers just for fun or to become better communicators and leaders. Nearly 300,000 people in 149 countries have joined Toastmasters International to make it happen. Lake Pend Oreille Toastmasters was licensed by Toastmasters International in 2019.
Some current members have been with Toastmasters for a while in other cities before moving to Sandpoint and joining Lake Pend Oreille Toastmasters. Other locals have felt the challenge of learning and practicing public speaking skills. Club members represent a range of public speaking skill levels and a diversity of goals. Whether you're a seasoned speaker or just dipping your toes in the proverbial water of public speaking, it's always fun to listen to members at all levels deliver their speeches. You can always learn something from the speaker, while thinking about how you would like to incorporate that style into one of your speeches. There is always someone who is consistently so good that you strive to be as good as them. They provide a reference. Most members are in the process of learning how to deliver a particular type of speech and incorporating past suggestions into their next presentation.
There are 11 avenues, or pathways, to choose from in the Toastmasters program, each delving into a unique set of skills to achieve a member's personal and professional goals. Examples of pathways include how to effectively motivate, lead, and coach others, include humor in your speeches, plan innovatively, and master presentations. Each of the paths has several levels. Prizes are awarded as a person progresses through a pathway.
Toastmasters members support each other. After each speech, a member designated as the Speech Evaluator provides helpful feedback, including what made the speech special, the quality of the speech, and how the speaker addressed the audience. Suggestions on how to improve are also made in a non-threatening manner. Prizes are awarded at the end of each meeting to who had the best prepared speech and who had the best impromptu speech during a section called "table topics". A prize is also awarded to the best speech evaluator. A new member can request to be assigned a mentor or can choose someone they feel most connected to and can help them grow as a speaker.
The Lake Pend Oreille Toastmasters meet every Tuesday at the East Bonner County Library from 5:45-7:00 p.m. with social media beginning at 5:30 p.m. Meetings are currently held in a hybrid format, members assistant either in person at the library, or via Zoom if they prefer.
The Lake Pend Oreille Toastmasters will be presenting an "Open House – "Celebrate Your Voice!" Tuesday, January 18 from 5:30-7 p.m. at the East Bonner County Library at 1407 Cedar (corner of Division and Cedar). Optional social networking will begin at 5 p.m.
The purpose of the open house is to explain what Toastmasters is and to experience a real encounter. Guests will not be asked to speak unless they wish. Guests can also attend via Zoom if they wish by logging on to https://us02web.zoom.us/j/239094798. Guests who intend to attend in person are asked to RSVP to Burt Houtz at [email protected] as space is limited and will be offered on a first come, first served basis.