Oct 5 – Leo Morris: The public's right to be heard | Chroniclers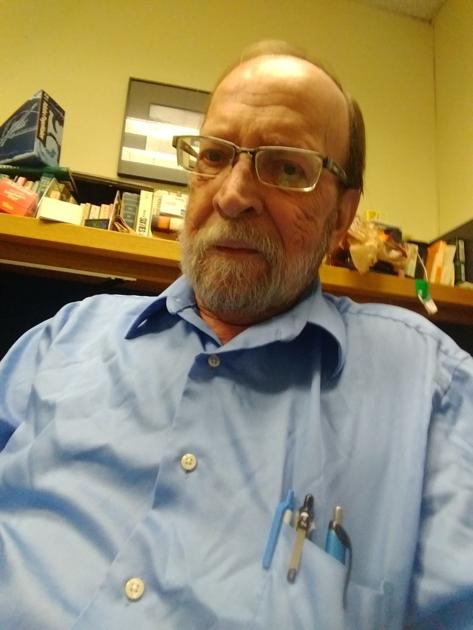 At the end of a recent Allen County commissioner meeting, the commission chairman became angry with a woman who refused to be silent when her time expired under the rules for taking action. public speaking. He warned her that people who did not follow the rules risked having no public comment.
"Local boards of directors," the newspaper article recounting the meeting to its readers, gently reminded, "are not legally obliged to allow public comment at meetings."
Too true, and many Indiana government units flirt with the idea of ​​blessed silence in meetings, including those at Northwest Allen and other school boards. "The public" is just a polite term for a bunch of ignorant whiners and uninformed whiners. Letting them run in your mouth only slows things down and erases work.
Those inclined to complain would likely get little understanding from the Indiana General Assembly, which is framing the details of major legislation in private meetings of the GOP super-majority, letting the public see the outcome at the same time as the unfortunate democratic mini-minority.
They would also not find a sympathetic ear in Congress, which the speaker seems proud of because the public can only learn what is in thousands of page bills once the bills have passed. have become law. I have a comment – oops, too late.
It's the spirit of the times, isn't it? On college campuses, professors can be fired for having a bad opinion, and there are safe spaces where any opinion that makes a student uncomfortable is prohibited. Facebook and Twitter are monitoring their users for unorthodox views on everything from COVID to climate change and transgender, and even the President of the United States can be banned.
As someone who has spent a lifetime offering and fighting opinions, who has always believed that a good, healthy argument is the surest route to the truth, I find it all more than a little scary.
It was Daniel Patrick Moynihan, in a 1983 Washington Post column, who observed that "everyone is entitled to their own opinion but not to their own facts."
It seemed so clear then. Opinions were good or bad, depending on the accuracy of the facts behind them and our assessments of their significance, and in debating them, we dismissed misconceptions and glimpsed bits of truth.
Today, the line between facts and opinion is deliberately blurred by those who think they already know the truth and have the right, even the obligation, to attack those who do not accept it. I wonder if those who applaud this reality have given any thought to where we might be heading.
Moynihan, some will recall, although a Democrat and Liberal in many ways, was also a nonconformist who served for a time in the administration of Richard Nixon. You remember Nixon. His calls for the "silent majority" of Americans whose voices have never been heard have won him the presidency.
And it turns out he wasn't the first. In 1919, Bruce Barton, publicity director and Republican Party supporter, wrote in Collier magazine about Calvin Coolidge's presidential race: "It sometimes seems that this silent vast majority did not have a spokesperson. But Coolidge belongs to this crowd: he lives like them, he works like them and understands.
I still think spreading all opinions is the best way to elevate the discussion. This is how the country started and why we have the First Amendment, because the founders believed that "from many voices" the truth emerged.
If you think Coolidge was a lousy president, and you think Richard Nixon was just a crook, do you still think ignoring a large section of the American people was a good idea? And Donald Trump? His constituents believed that the ruling elite not only refused to listen to them, but utterly despised them.
Do you think they're not there yet? Maybe when they get a chance to speak, they don't follow the rules for public comment as well as they should. But they will be heard.
Sooner or later, one way or another.
Leo Morris, columnist for The Indiana Policy Review, can be contacted at [email protected]