local club celebrates its 97th anniversary | News for Fenton, Linden, Holly MI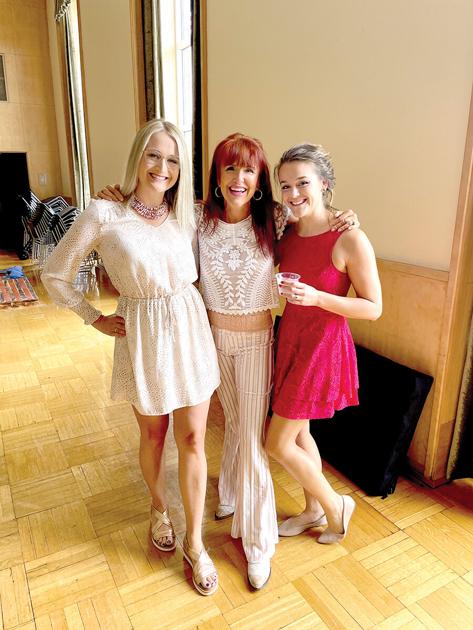 Local mother, daughters strive to improve together on a personal and professional level
This Friday, October 22, Toastmasters International will celebrate its 97th anniversary. The Fenton Area Toastmasters Gathering this Friday will also celebrate the occasion. Toastmasters is an international, non-profit organization well known for helping people gain self-confidence as speakers and develop their leadership skills.
Today, Toastmasters skills are in demand as hiring managers look for soft skills, communication and leadership. Toastmasters is often recommended by HR managers, sales managers, mentors, coaches, and even family members.
Currently, a Fenton family is sailing together in the Toastmasters program. In January, sisters Bridgette Frost and Brystol Rumschlag from Fenton joined Fenton Area Toastmasters on the recommendation of their mother, a former member of Toastmasters.
In September, their mother, Reeny Sovel, (also from Fenton) also joined the club. In 2005, Sovel was one of the 20 founding members of Fenton Area Toastmasters. She joined Toastmasters on the recommendation of fellow Fenton Chamber of Commerce members. Sovel said: "This is how a lot of people came to the group, it was a group where everyone connected, got to know each other and brought other people. It was very energizing and super positive.
At the time, Sovel was a director and lecturer for a Flint newspaper. She said it had helped her a lot in her job. She left when she moved to a new job that required a lot of travel. She said they all had fond memories of hearing about her experience when they were children.
Frost said: "I remember going to a bunch of clubs all the time and I remember telling us how she was doing at a club that had all your 'ah' and 'uh', and I thought remember thinking… this is really crazy, why would anyone want to do that?
The two girls recently made the transition to new careers and joined Toastmasters to hone and develop their speaking and leadership skills. Rumschlag is a real estate agent in the Metro Detroit area. Frost, who was previously Flint's police officer, is now in a new position in the Special Victims Unit of the Michigan Attorney General's Office.
Fenton Area Toastmasters welcomes visitors to any meeting. They meet on Fridays from 7.45 a.m. to 9.00 a.m. This Friday's meeting will be held at Faith City Church, 806 Main St., Fenton. For more information, visit https://fentonfreetoasthostus.toastmastersclubs.org or find them on Facebook.