Giving Day is getting mixed reactions from the IC community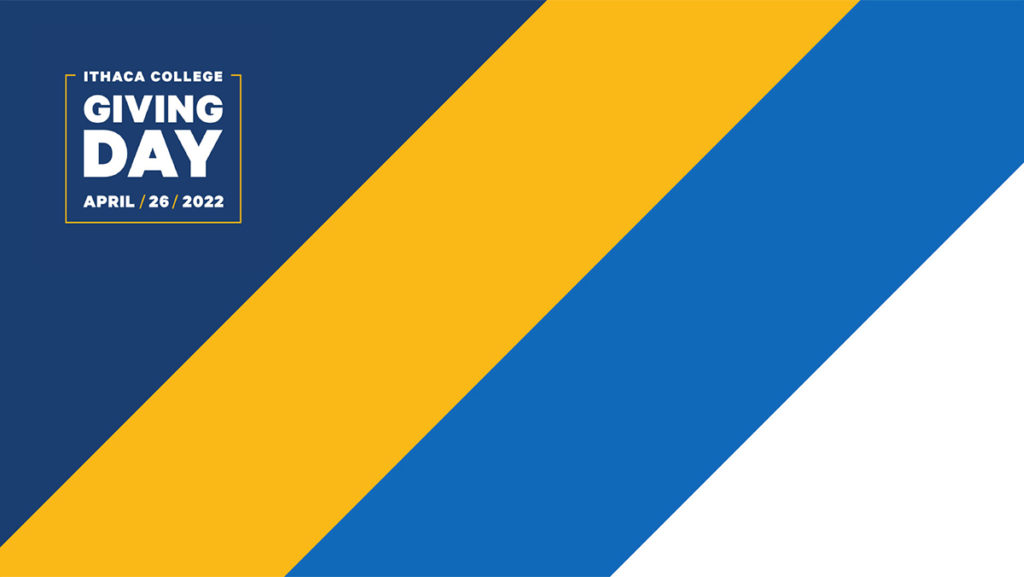 The Ithaca College community expressed mixed reactions to the annual 24-hour fundraiser on April 26. Some have been frustrated by promotional material like spam emails, while others have appreciated the opportunity to support specific organizations that are close to their hearts in college.
This is the third time the college has held the fundraising event and over $2.2 million was collected from 4,794 donors, the highest amount raised by the college in one day. Wendy Kobler, vice president of philanthropy and engagement, said Giving Day received a 39% increase in donors and a 20% increase in donations over last year. $1.8 million raised. Donors were able to choose how their money would be distributed between departments and programs through the college, including sports teams, academic programs, financial aid, and the more general annual fund.
Kobler said the 24-hour Giving Day campaign is used rather than long-term fundraising because it unites the campus community. Throughout the day, events were held on campus to promote Giving Day, including student performances and food distribution to students.
"It's something that resonates extremely well with our alumni, families, friends and relatives," Kobler said. "This is an opportunity for everyone to meet again one day and celebrating commitment and philanthropy at Ithaca College.
The college organized the very first Donation Day in 2015. In 2021, another giving day took place and many community members chose not to donate because they did not support the college's downsizing as part of the Prioritization of academic programs (APP), while others saw it as motivation to donate, as previously reported Ithaca.
The APP has resulted in the continued elimination of 116 full-time equivalent faculty positions, three college departments, 17 undergraduate programs and five graduate programs.
In a tweet, the Ithaca College Library said he would use the funds raised on the day of the donation to have longer hours at the library. The library raised $20,001 from 43 donors.
On Twitter, some community members criticized the event. User @MiGueloB3 criticized the college for asking for donations.
"Ithaca College tuition is over 60,000 with room and board and they have the audacity to continually ask for money to support their b——- downward spiral trajectory of relevance in higher education. Stop it guys," @MiGueloB3 said.
The cost of attendance for the 2021-2022 academic year was $65,527, and the Ithaca College Board of Trustees approved a 3.25% tuition increase, bringing tuition to $67,656, as previously reported by Ithaca
Users @snorin_lauren and @Gaykhaleesi expressed their irritation at the number of emails they had received from the college.
"IF ITHACA COLLEGE EMAILS ME ANOTHER TIME I WILL NOT GIVE YOU MONEY," @snorin_lauren said.
Jennifer Hochberg Toller '97 said she received nine emails on donation day asking her to donate, which she said was excessive and insensitive to former students like her facing financial hardship.
"There are a lot of people who are hurting and I think it's important for the development office to realize that," Hochberg Toller said. "I know, yes, they have a job to do, but I feel like nine emails and from different parties were overkill and a failure."
Hochberg Toller said she felt the aggressive email campaign was an ineffective marketing choice, especially in addition to the other donation requests alumni received throughout the year.
March '11 said he also received nine emails and found the amount of communication overwhelming. March said he currently works in the communications and marketing department of another college and knows there are better ways to motivate donors.
"I work very closely with our foundation and we discuss strategy with them, we would never recommend such a heavy request like this," March said. "[Social media] I think grassroots outreach is much more appealing than doing something with production value and things like canned e-blasts.
The college promoted Giving Day on social media platforms including Twitter, Facebook and instagram, and a lot community members and campus groups did too. March said he prefers to see social media posts written by members of the community and seem more authentic than college content.
March also said the college was not transparent about its financial situation, especially with recent APP cuts, and that discouraged him from donating.
"I think they should paint a more transparent picture for those of us who have a stake in the future of college to kind of know, where is all the money going?" Mars said.
Kobler said the funds will have a direct impact on faculty and staff and, in some cases, will be used to support faculty and improve college programs. For example, the Department of Sports Management raised funds to provide professional development and training to develop this program.
The college's athletics department raised the most money of all participating organizations with a total amount of $1 million collected from 3,631 donors.
Sophomore James Collishaw donated to fundraiser to support men swimming and diving team and received the STAT Student Award which awards an additional $500 to five randomly selected donor students. Collishaw said he was surprised and felt extremely lucky to receive the bonus donation.
Collishaw said he enjoys fundraising, and his team raised over $20,000 for the event. The men's swimming and diving team plans to use the money to cut costs for a future team training trip and to purchase more swimwear and equipment.
"A large part [of raising money] a lot of people got their friends and family involved and their parents, siblings, cousins, everything helped tremendously," Collishaw said. "Friends and family played a huge role because we're just students, we don't have too much money to spend."
Associate Editor Olivia Stanzl contributed reporting for this story.