Gen Y Speaks: I pursued my entrepreneurial dream despite self-doubt and parental objections. A difficult conversation with them helped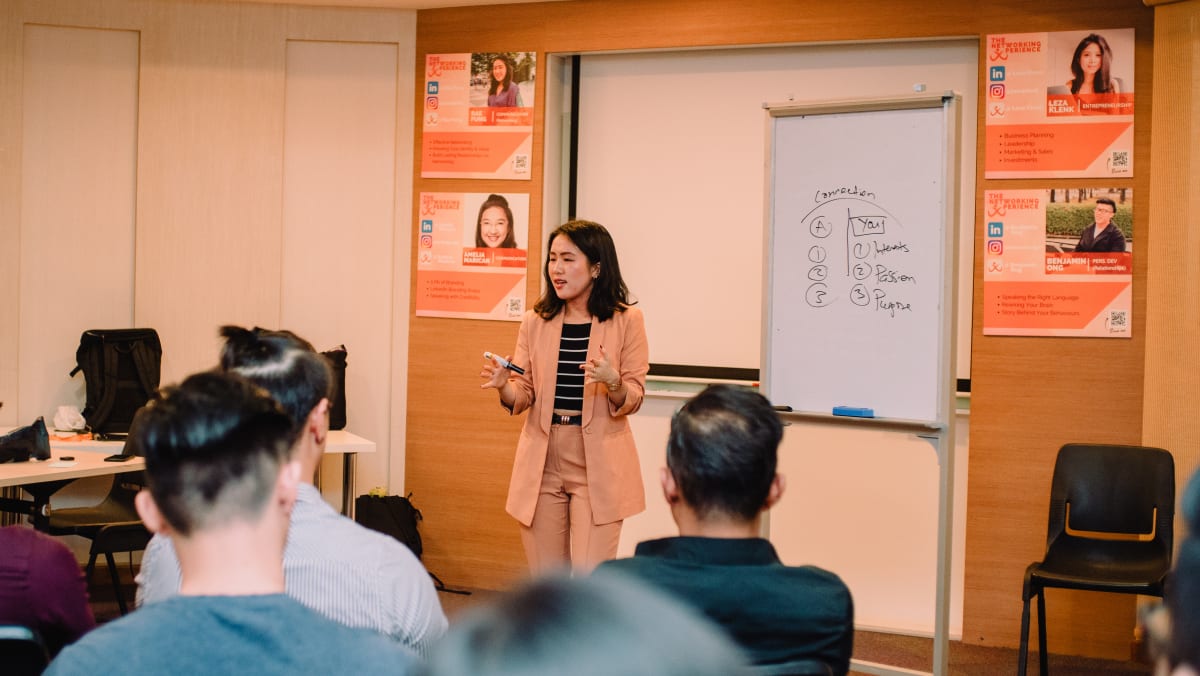 My dad once followed me 10 feet behind me when I was door-to-door the old-fashioned way three years ago. He was afraid that I would be kidnapped.
My usually shy mother invited her friends to my product show, welcomed her friends, and started selling products for me.
It was a change from five years ago when my mom and dad were extremely opposed to me running my first home care product distribution business and freelancing as a master ceremonial and life skills trainer.
I was then in my freshman year of college as a communications major.
When I was at business meetings or learning from my mentors, my phone would start ringing constantly at 10 p.m.
"Concentrate on your studies… Once college is gone, it's gone. Better study hard, so if this business doesn't work out, you have a backup plan.
"Haiya okay, I hear you dad."
I dismissed his words because a small part of me was afraid he was right.
For my entire college life, I studied until 3 a.m. thinking that every element of my success depended on it, only to receive a FAIL from a class full of A's and B's.
More importantly, my two years of college were a constant struggle to stay afloat in my studies.
Every ounce of motivation I had left was fueled by caffeine, as I lost 7 kg in three months, using every minute of recess to study.
I've spent nights hiding in my dark room, crying into my pillow and saying, "God, why can't you take my pain away?"
I just couldn't understand how others were effortlessly sprinting past me as I struggled to stay in the race.
This led to my desperate quest for discovery to find something that I really enjoyed and was really good at.
When I was 15, I started volunteering as a grassroots leader on the People's Association Youth Executive Committee. I host events at the constituency level such as award ceremonies and family carnivals.
I immediately fell in love with the stage, and being able to bring energy and joy to an audience pushed me.
During my freshman year of college, I was introduced to my first business and life mentor through a friend, which opened my eyes to personal development and other ways to earn my living.
I began to study the powerful principles and teachings of American self-help authors Napoleon Hill and Dr. John Demartini, to name a few.
I met other students who were also generating income through side businesses in fitness coaching, life skills training, making videos, or teaching tuition. It completely surpassed my existing paradigm of how money can be made.
All my life I've believed that my path to success should be to get good grades and get a good paying job.